Metal filter cap



In stock
Click & Collect
This item is available for collection.
Home Delivery
Delivery from €5.42 ex VAT(€6.67 inc VAT)
Metal filter cap
Parameters:
fits the metal diesel filter used in stationary tanks with Panther pump, PIUSI 79l./min.
weight 0,2kg
Delivery
Accessories:
Most accessories will be delivered within 1-3 working days. Deliveries are made to parcel machines or to a designated address specified by the Customer.
In the event of non-availability of the Goods, the Shop will inform the Customer of the expected delivery time and, in the case of paid orders, the Customer has the option to cancel the order with a full refund.
For more information on delivery, see the "Delivery and Returns" tab: https://www.e-zbiorniki.pl/information/17-delivery-returns
Metal filter cap Specification
Product Code: FIL/CIM/KAPSEL
Medium: Diesel
Warranty: 2 years
Weight: 0.500kg
Dimensions: D:100mm W:100mm H:100mm
You may also like...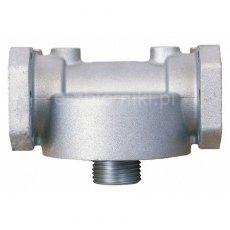 People who bought this also bought...