Piusi membrane pump for AdBlue®, stationary tanks
Piusi membrane pump for AdBlue®, stationary tanks

Depending on your needs, we offer different types of pumps for AdBlue® : submersible pumps and pumps installed in the dispensing system in the dispenser box. In this way, we do not limit our customers to the components we currently use. This is further evidence of the high level of after-sales service we place in our solution planning, so that as many parts as possible are available at all times.




In stock
Home Delivery
Delivery from €5.35 inc VAT
Product Description
Parameters:
power supply 230V,
Suction/pressure hose connections - ¾″,
ON/OFF switch,
power cable - 2m,
self-priming,
working cycle length - 20 minutes,
Materials used are 100% chemically compatible with AdBlue® (directive ISO 22241)
Delivery
Accessories:
Most accessories will be delivered within 1-3 working days. Deliveries are made to parcel machines or to a designated address specified by the Customer.
In the event of non-availability of the Goods, the Shop will inform the Customer of the expected delivery time and, in the case of paid orders, the Customer has the option to cancel the order with a full refund.
For more information on delivery, see the "Delivery and Returns" tab: https://www.e-zbiorniki.pl/information/17-delivery-returns
Product Specification
Product Code: AB/PP/2/POM/SWITCH
Availability: On stock
Medium: AdBlue®
Warranty: 2 years
Weight: 5.640kg
Dimensions: D:250mm W:220mm H:360mm
People who bought this also bought...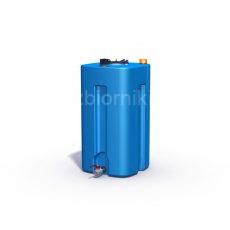 ---